Simple Bursted Tomato Basil Wagon Wheel Pasta
By
Jamie Deen
JUMP TO RECIPE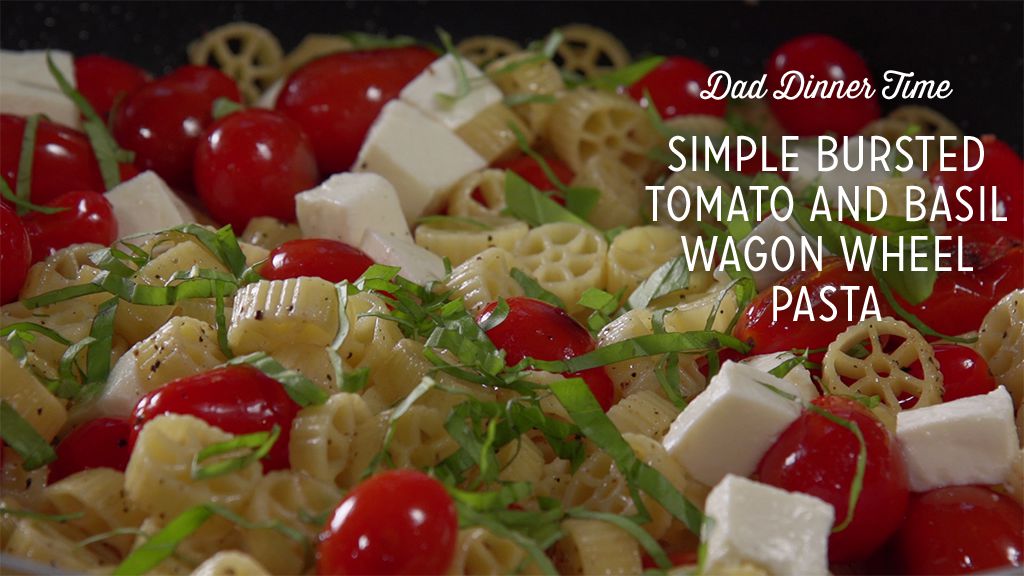 Difficulty: Easy
Prep time: 5 minutes
Cook time: 5 minutes
Servings: 5
Ingredients
1 lb wagon wheel pasta
1 1/2 pints grape tomatoes
1 clove minced garlic
1 bunch torn fresh basil
1/2 lb diced fresh mozzarella cheese
extra virgin olive oil
Directions
In a pot of boiling water, add wagon wheels and cook for 7-8 minutes. Drain, reserving a little pasta water to add to tomatoes.
Heat a high-sided skillet over medium-high heat; add olive oil, let heat. Add grape tomatoes, cover the skillet and shake to allow the tomatoes to burst, about 4-5 minutes. Stir in garlic and shake pan again to mix, then add reserved pasta water.
Dice cheese into chunks. Place the drained pasta directly in the skillet. Add in the basil (that's been sliced into ribbons) and diced fresh mozzarella. Drizzle with olive oil and garnish with more basil.