Savannah Clams & Linguine
By
Chef Roberto Leoci
JUMP TO RECIPE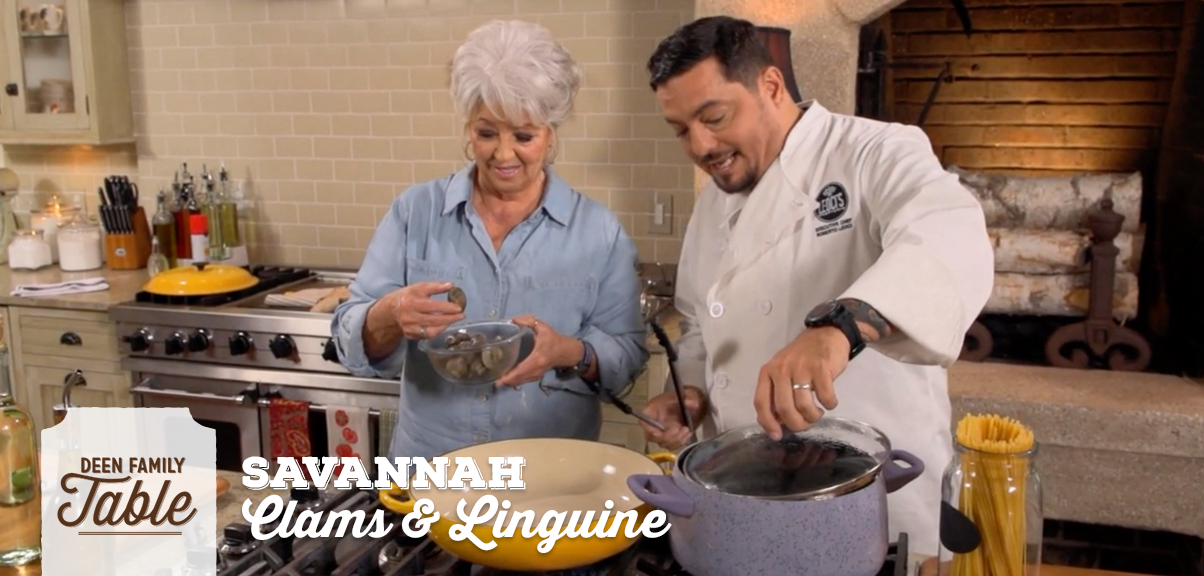 Difficulty: Easy
Prep time: 8 minutes
Cook time: 8 minutes
Servings: 8
Ingredients
2 tablespoons kosher salt
16 oz linguine
4 tablespoons extra virgin olive oil
1 cup pinot grigio
1 lb (can substitute your favorite clams or cockles) littleneck clams
1 cup clam juice
to taste red pepper flakes
1 zested lemon
1/4 cup roughly chopped Italian parsley
2 cloves minced garlic
to taste salt and pepper
Directions
In a large pot bring about 8 quarts of water and 2 tablespoons of kosher salt to a boil; add pasta.
Cook the pasta halfway, about 5 minutes, because you will finish the rest of cooking with the sauce. After boiling pasta, drain, sprinkle with olive oil and set aside.
Add olive oil to a sauce pan, set burner on high, add clams and sauté until clams start opening. Add white wine, then after one minute add garlic, clam juice and pasta. Toss and simmer for 4 minutes. Finish with crushed red pepper and chopped parsley.
Twirl pasta in bowls, top with zest from a fresh lemon, and place clams around pasta. Bellissimo!