Rustic Chocolate Pecan Tart
By
Paula Deen
JUMP TO RECIPE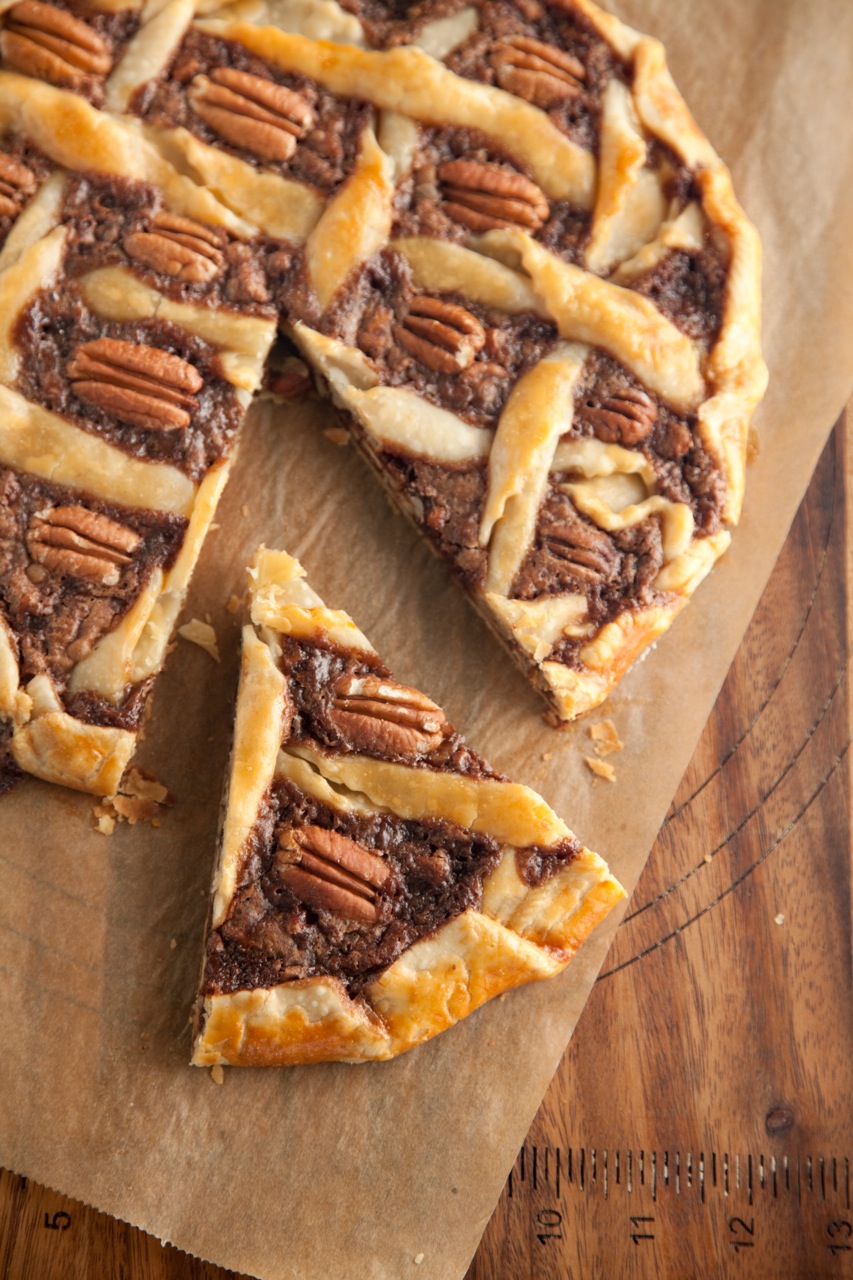 Difficulty: Medium
Prep time: 20 minutes
Cook time: 30 minutes
Servings: 8
Ingredients
2 store bought pie dough rounds
1/3 cup semi sweet chocolate chips
1 tablespoons butter
3/4 cup pecans, chopped
10-15 whole pecans, for garnish
3/4 cup light brown sugar
2 eggs, divided
2 tablespoons light corn syrup
1/2 teaspoon vanilla extract
Directions
Preheat oven to 375 degrees.
Place one of the pie dough rounds onto a pizza stone or a sheet pan, flouring bottom generously.
With the other dough round, cut into 1 1/2 inch strips with a fluted cutter, and make long twists. Set on floured surface.
In a double boiler, melt the chocolate chips and the butter.
Add the pecans, sugar, 1 egg, corn syrup, and vanilla extract.
Pour the chocolate mixture onto the round dough, leaving 2 inches around edges.
Place the dough twists on top of the filling, criss crossing, making a lattice pattern.
Fold the edges over and crimp making a pretty border.
In each empty square of lattice, place a whole pecan.
Brush the egg wash over all the crust.
Bake for 28 – 30 minutes, or until crust is golden brown.