Roasted Cauliflower
By
Paula Deen
JUMP TO RECIPE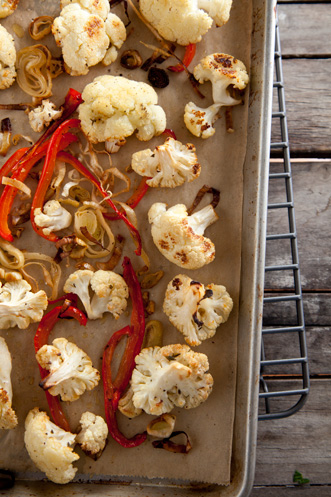 Difficulty: Easy
Prep time: 15 minutes
Cook time: 45 minutes
Servings: 6
Ingredients
2 heads cauliflower, cut into florets
2 leeks, thinly sliced (white and pale green parts only)
1 red bell pepper, thinly sliced
1/4 cup olive oil
2 tablespoons fresh lemon juice
1 tablespoon dijon mustard
1 tablespoon fresh thyme, chopped
1/2 teaspoon salt
Directions
Preheat the oven to 400 degrees F. Line a rimmed baking sheet with aluminum foil.
Place the cauliflower, leeks, and red pepper on the prepared baking sheet.
In a small bowl, combine the olive oil, lemon juice, Dijon mustard, thyme, and salt. Add to cauliflower mixture, tossing gently to coat.
Bake until the cauliflower is tender, 35 to 45 minutes, stirring occasionally. Serve.