Piggies in a Blanket
By
Paula Deen
JUMP TO RECIPE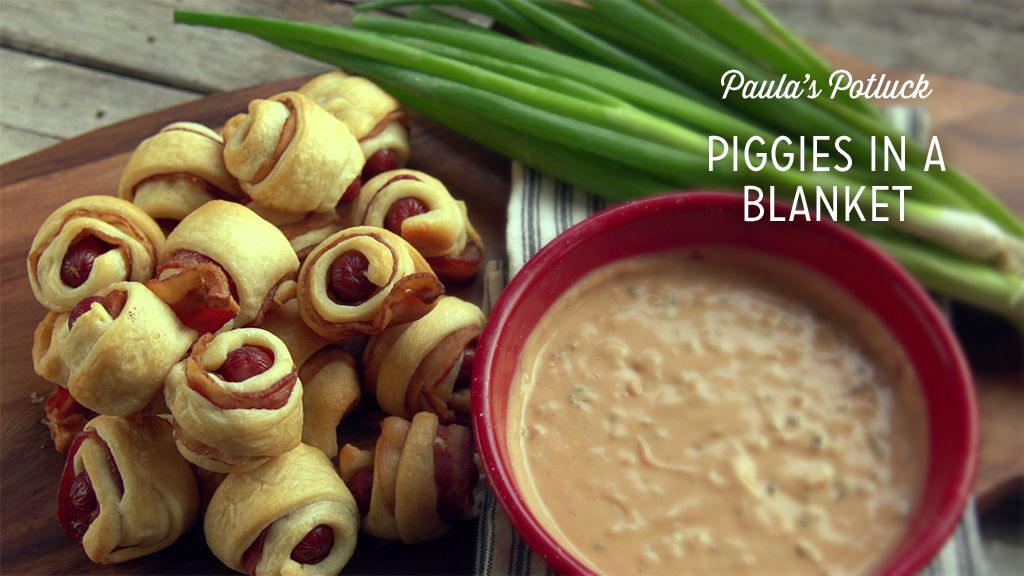 Difficulty: Easy
Prep time: 7 minutes
Cook time: 7 minutes
Servings: 7
Ingredients
16 cocktail wieners
16 slices cooked, but still pliable enough to wrap bacon
1 package crescent rolls
1/4 cup ketchup
1/4 cup dijon mustard
1/4 cup sour cream
3 tablespoons relish
Directions
Preheat oven to 375 °F.
Line a baking sheet with parchment paper. Separate the dough into 8 pieces, then cut each in half to form 16 triangles.
On each piece of dough, place a slice of bacon, then a wiener, then roll up the dough.
Place the rolls on the prepared baking sheet 2 inches apart. Bake until golden, about 15-18 minutes.
In a small bowl, whisk together ketchup, mustard and sour cream. Mix in relish. Serve alongside piggies as a dipping sauce.