Pecan Pie Squares
By
Paula Deen
JUMP TO RECIPE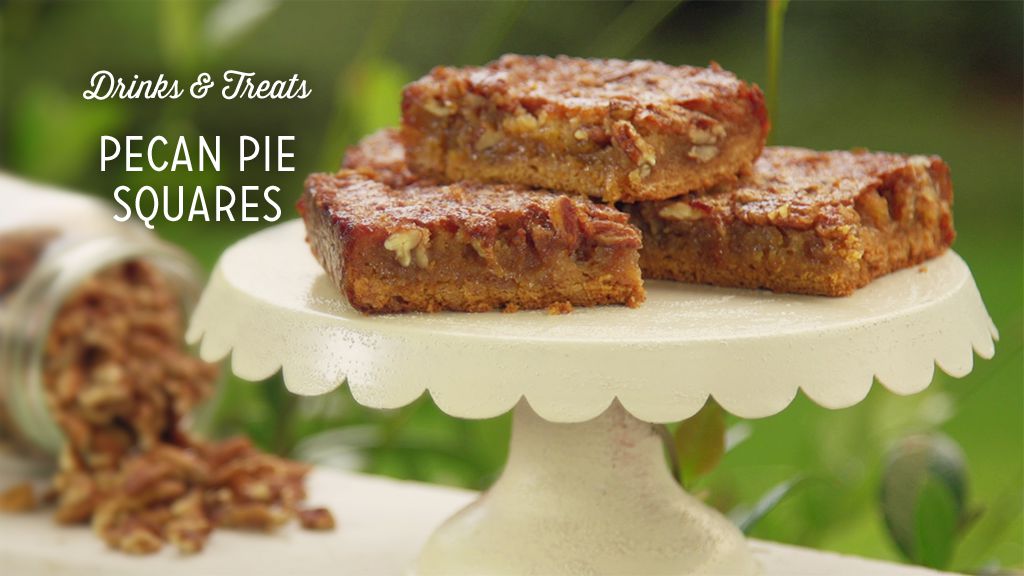 Difficulty: Medium
Prep time: 10 minutes
Cook time: 10 minutes
Servings: 10
Ingredients
1 box yellow cake mix
1/2 cup melted butter
4 (1 for the crust, 3 for the filling) eggs
1 1/2 cups light corn syrup
1/2 cup packed dark brown sugar
1 teaspoon vanilla extract
2 cups chopped pecans
Directions
Melt butter over medium high heat. In a large bowl, mix yellow cake mix, 1 egg and melted butter. Pat 2/3 of the mixture into the bottom of a prepared 9×13 pan and bake for 10-15 minutes at 350 °F.
As the crust bakes, use a hand mixer to combine the reserved 1/3 of batter mixture, the remaining 3 eggs, the corn syrup, sugar and vanilla. Stir in the pecans. Pour this mixture over the partially baked crust.
Bake in a 350 °F oven for 30 minutes, or until the cake is set. Let cool, then cut into bars.