Peanut Butter Glazed Ham
By
Paula Deen
JUMP TO RECIPE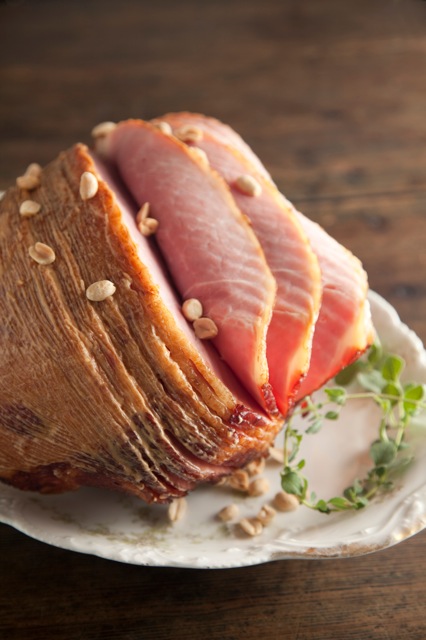 Difficulty: Easy
Prep time: 10 minutes
Cook time: 10 minutes
Servings: 10
Ingredients
1 10 to 12 lb rinsed and patted dry, untrimmed whole smoked picnic ham
1 cup chicken broth
1/2 cup creamy peanut butter
1/4 cup honey
1 clove chopped garlic
2 teaspoons soy sauce
Directions
Position an oven rack in the lower third of your oven. Preheat the oven to 325 °F. Place the ham on a rack in a roasting pan. Place the pan in the oven and roast the ham for 20 minutes per pound. If the ham begins to burn, cover loosely with foil.
At the end of the cooking time, in a blender or food processor, combine the broth, peanut butter, honey, chopped garlic, and soy sauce. Slather the glaze all over the surface of the ham and cook an additional 20 minutes.
Remove the ham from the oven and allow it to sit for about 15 minutes before carving.