Mini Onion Quiches
By
Paula Deen
JUMP TO RECIPE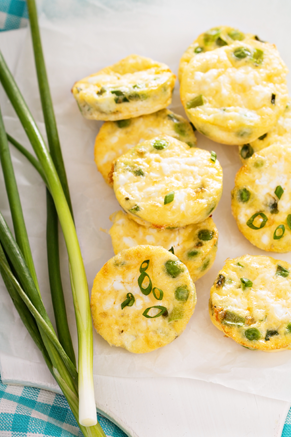 Featured in:
The Lady and Sons Savannah Country Cookbook
Difficulty: Easy
Prep time: 10 minutes
Cook time: 10 minutes
Servings: 10
Ingredients
2 eggs
2 tablespoons plus 4 tablespoons, melted butter
1 cup chopped, with tops green onion
3/4 cup crushed saltine crackers
1 cup milk
1/2 teaspoon salt
1/4 teaspoon pepper
1 cup grated Swiss cheese
Directions
Preheat oven to 300 °F. Combine cracker crumbs and 4 tablespoons melted butter. Divide crumbs among mini muffin tins that have been sprayed with no-stick cooking spray. Sauté onion for 10 minutes in 2 tablespoons butter. Cool, then divide evenly on top of cracker crumbs. Beat eggs; add milk, salt, pepper, and Swiss cheese. Pour by spoonfuls on top of onions in tins. Do not fill to top, as they will run over. Bake until set, about 15 to 20 minutes. Do not over bake. May be stored in refrigerator or freezer. Warm in oven before serving.