Hearty Chili
By
Paula Deen
JUMP TO RECIPE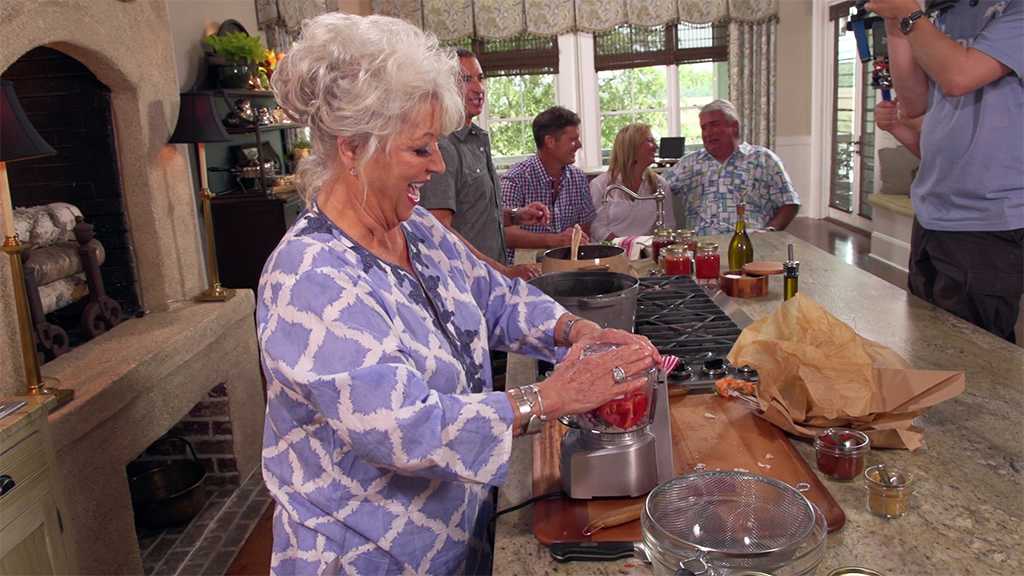 Difficulty: Easy
Prep time: 20 minutes
Cook time: 20 minutes
Servings: 20
Ingredients
2 medium finely chopped onion
2 chopped red bell pepper
4 cloves finely chopped garlic
3 tablespoons chili powder
1 tablespoon ground cumin
to taste kosher salt
to taste black pepper
2 lbs ground beef
1/2 lb bulk, or remove casings hot Italian sausage
1 (24 oz) can crushed tomatoes
1 (24 oz) can with juice diced tomatoes
1 (8 oz) can tomato sauce
1 (15 oz) can drained and rinsed pinto beans
1 (15 oz) can drained and rinsed red kidney beans
Directions
Into a large pot over medium heat, toss in the onions, bell peppers and garlic, and sauté until tender, 6 minutes. Sprinkle in the spices to toast: chili powder, cumin, salt and pepper, and stir for 1 minute.
Add the beef and the sausage, and stir and brown, while breaking it up with the back of a wooden spoon until crumbly and cooked through.
Rinse the canned beans to reduce salt.
Once brown, add the crushed tomatoes, diced tomatoes, tomato sauce, and beans. Bring to a boil, reduce heat to low, and cook for 1 1/2 hours, stirring on occasion.