Ham Quiche
By
Paula Deen
JUMP TO RECIPE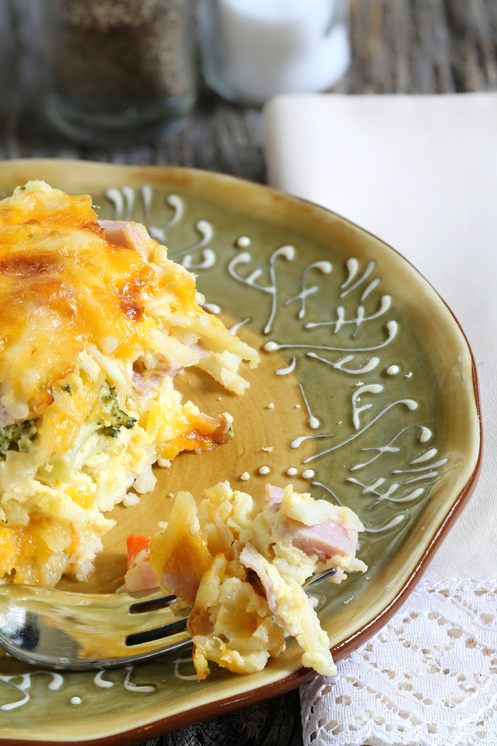 Difficulty: Easy
Prep time: 5 minutes
Cook time: 5 minutes
Servings: 5
Ingredients
1 tablespoon Olive oil
1 (8 oz) package cremini mushrooms
1 chopped onion
4 eggs
1/4 cup half and half
1 cup whole milk
3 diced scallions
pinch nutmeg
1 cup refrigerated hashbrowns
1/2 cup cooked ham
1/4 teaspoon salt
1/4 teaspoon black pepper
3 tablespoons butter
2/3 cup cheddar cheese
Directions
Preheat oven to 450 degrees F.
Heat oil in a skillet and cook mushrooms. Add onions. Cook for about 5 minutes. Add cheese, hashbrowns, and ham. Add salt and pepper to taste. Add to greased pie dish.
Add eggs to a mixing bowl and whisk gently. Add 1/4 cup half and half. Add salt and pepper. Add 1 cup milk. Add diced green onions. Add a pinch of nutmeg.
Pour egg mixture into hashbrown mixture. Add cheddar cheese to top.
Bake for about 25 minutes.