Grilled Rosemary Lamb Chops
By
Paula Deen
JUMP TO RECIPE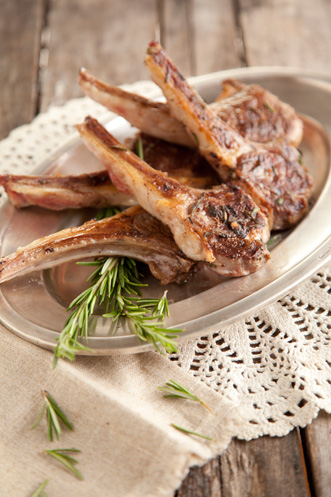 Difficulty: Easy
Prep time: 10 minutes
Cook time: 10 minutes
Servings: 10
Ingredients
2 lb lamb rib chops
3 tablespoons olive oil
1 tablespoon chopped fresh rosemary
2 teaspoons chopped garlic
Directions
Season the lamb chops with salt and pepper. In a large bowl, stir together the oil, rosemary and garlic. Add lamb chops, turning to coat. Cover and refrigerate for at least 2 hours or up to 24 hours.
Prepare grill to medium heat.
Grill or broil chops to desired doneness. About 6 minutes for rare, 7 minutes for medium- rare. Turn chops so they brown well on all sides.