Grilled Chicken and Broccoli Salad
By
Paula Deen
JUMP TO RECIPE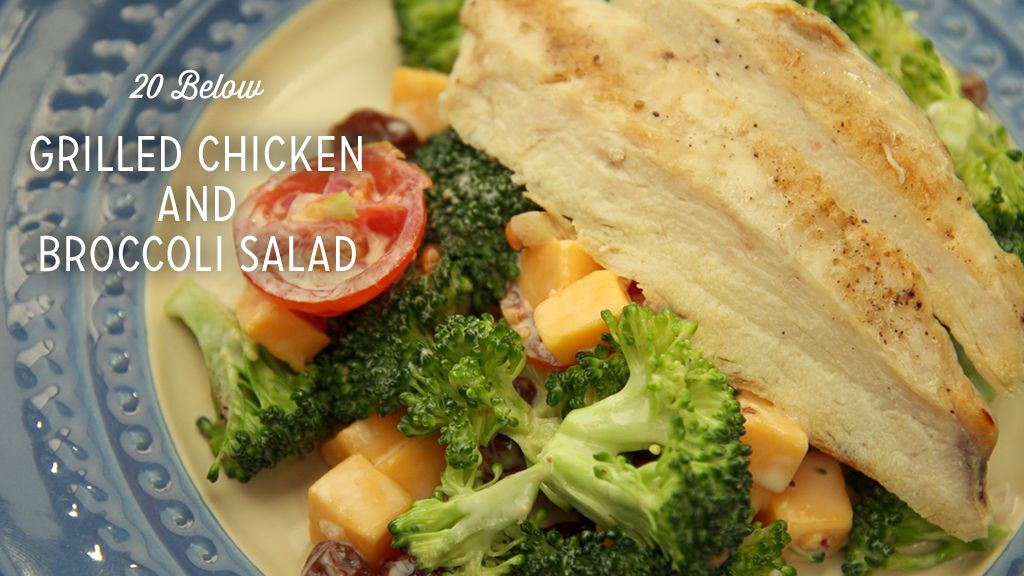 Difficulty: Easy
Prep time: 10 minutes
Cook time: 10 minutes
Servings: 10
Ingredients
4 pounded thin, about 1/4 inch chicken cutlets
2 heads cut into bite-sized florets broccoli
1/2 cup chopped red onion
1/2 cup raisins
8 oz cut into very small chunks sharp cheddar cheese
1 cup mayonnaise
2 tablespoons white wine vinegar
1/4 cup granulated sugar
1 cup halved cherry tomatoes
Directions
Preheat grill pan. Season chicken cutlets with salt and pepper and place on grill, cook on each side for 3-4 minutes each.
In a small bowl, rehydrate raisins with water or extra white wine vinegar.
In a large bowl, toss together the broccoli florets, chopped red onion, raisins, cheddar cheese and cherry tomatoes.
In another small bowl, whisk together: mayonnaise, white wine vinegar and sugar. Pour over broccoli mixture and toss together. Slice chicken and serve on top of salad.