Granola Bar Cookies
By
Paula Deen
JUMP TO RECIPE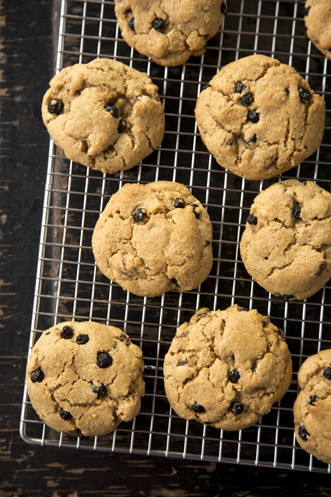 Difficulty: Easy
Ingredients
1/2 cup softened butter
1/2 cup olive oil
1 cup brown sugar
1 cup white sugar
2 eggs
2 teaspoons vanilla
2 1/4 cups freshly ground whole wheat flour
2 1/4 cups old fashioned oats
1 teaspoon baking powder
1 teaspoon baking soda
1/2 teaspoon salt
12 oz. I used 6 ounces each of blueberries and chopped strawberries dried fruit
1/3 cup whole flax seeds
1/3 cup unsalted sunflower seeds raw
3/4 cup or sliced, almonds coarsely chopped
Directions
Preheat oven to 350 degrees F.
In a large bowl of a stand mixer, beat butter and sugars until combined. Slowly pour in olive oil, beating continuously until fluffy and smooth. Add eggs and vanilla, beating an additional minute.
Measure the oatmeal into the bowl of a food processor. Grind until oatmeal has become a fine powder. Sift oatmeal, flour, baking powder and soda, and salt together in a medium sized bowl.
Stir the flour and oatmeal mixture into the butter mixture until well combined. Add in the fruit, seeds, and nuts, stirring until contents are evenly distributed.
Line a baking sheet with parchment paper. Form golf ball sized balls of dough, spacing 2 inches apart. Bake at 350 degrees F for 10-15 minutes. Cool on the pan for 5 minutes. Remove and cool on a cooling rack until cookies are cool enough to handle.