Gingered Caramel-Pear Shortcakes
By
Paula Deen
JUMP TO RECIPE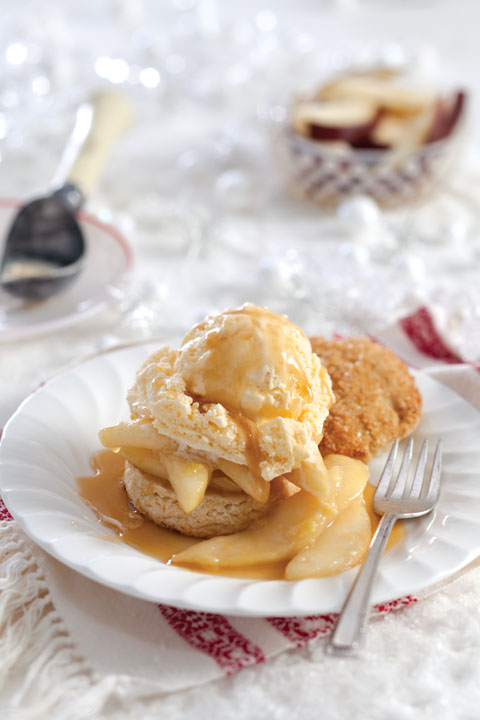 Difficulty: Easy
Prep time: 10 minutes
Cook time: 10 minutes
Servings: 10
Ingredients
5 tablespoons divided butter
3 large, firm red peeled, cored, sliced Anjou pears
1 tablespoon minced fresh ginger
3/4 cup firmly packed brown sugar
1/4 cup heavy whipping cream
1/2 teaspoon salt
1/4 teaspoon ground cinnamon
6 split shortcakes
4 1/2 cups vanilla ice cream
Directions
1. In a large skillet, melt 2 tablespoons butter over medium-high heat. Add pears and ginger, and cook for 2 minutes or until golden and tender. Remove from skillet, and set aside.
2. Melt remaining 3 tablespoons butter in skillet over medium heat. Stir in brown sugar, heavy cream, salt and cinnamon. Cook, stirring often, for 5 minutes or until sugar dissolves and mixture thickens slightly. Stir in pears.
3. Divide pear mixture among bottom halves of shortcakes, reserving 1/4 cup liquid in skillet. Top each with 1 scoop ice cream, and drizzle with reserved liquid. Add top halves of shortcakes. Serve immediately.