Fried Shrimp
By
Paula Deen
JUMP TO RECIPE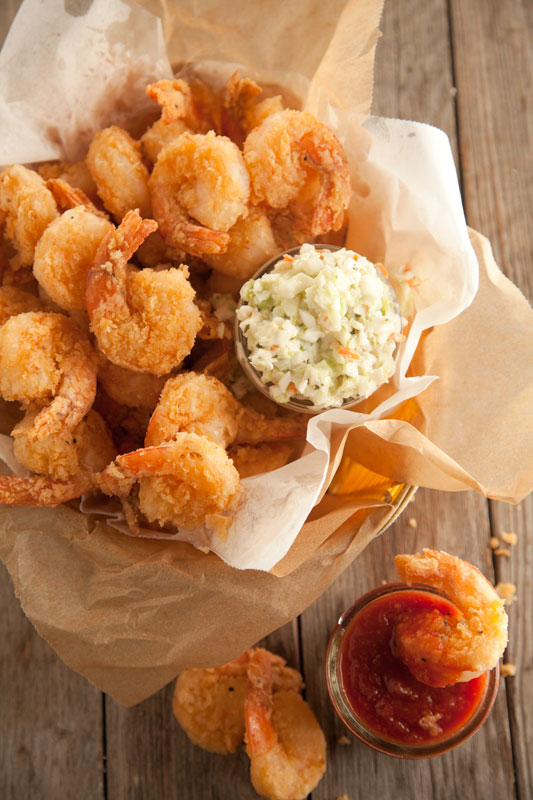 Difficulty: Easy
Prep time: 15 minutes
Cook time: 15 minutes
Servings: 15
Ingredients
1 cup milk
1 cup buttermilk
1 cup hot sauce
2 cups self rising flour
1/4 cup self rising cornmeal
2 tablespoons coarse ground black pepper
3 tablespoons salt
2 lbs medium peeled and deveined with tails left on shrimp
for frying peanut oil
Directions
Preheat oil to 375 °F.
Line a baking tray with paper towels and set aside. In a shallow baking dish, whisk together milk, buttermilk and hot sauce. In a separate shallow baking dish, whisk together flour, cornmeal, pepper and salt. Make sure your shrimp are dry and dredge in the dry mixture first, then wet mixture and finally the dry mixture again. Shake off excess between each dredging.
Deep-fry in batches, but do not overload the fryer. Fry for 2 minutes or until golden brown. Remove from oil with a slotted spoon and drain on the paper towel lined baking tray. Serve warm.