Flourless Chocolate Fudge Cake
By
Paula Deen
JUMP TO RECIPE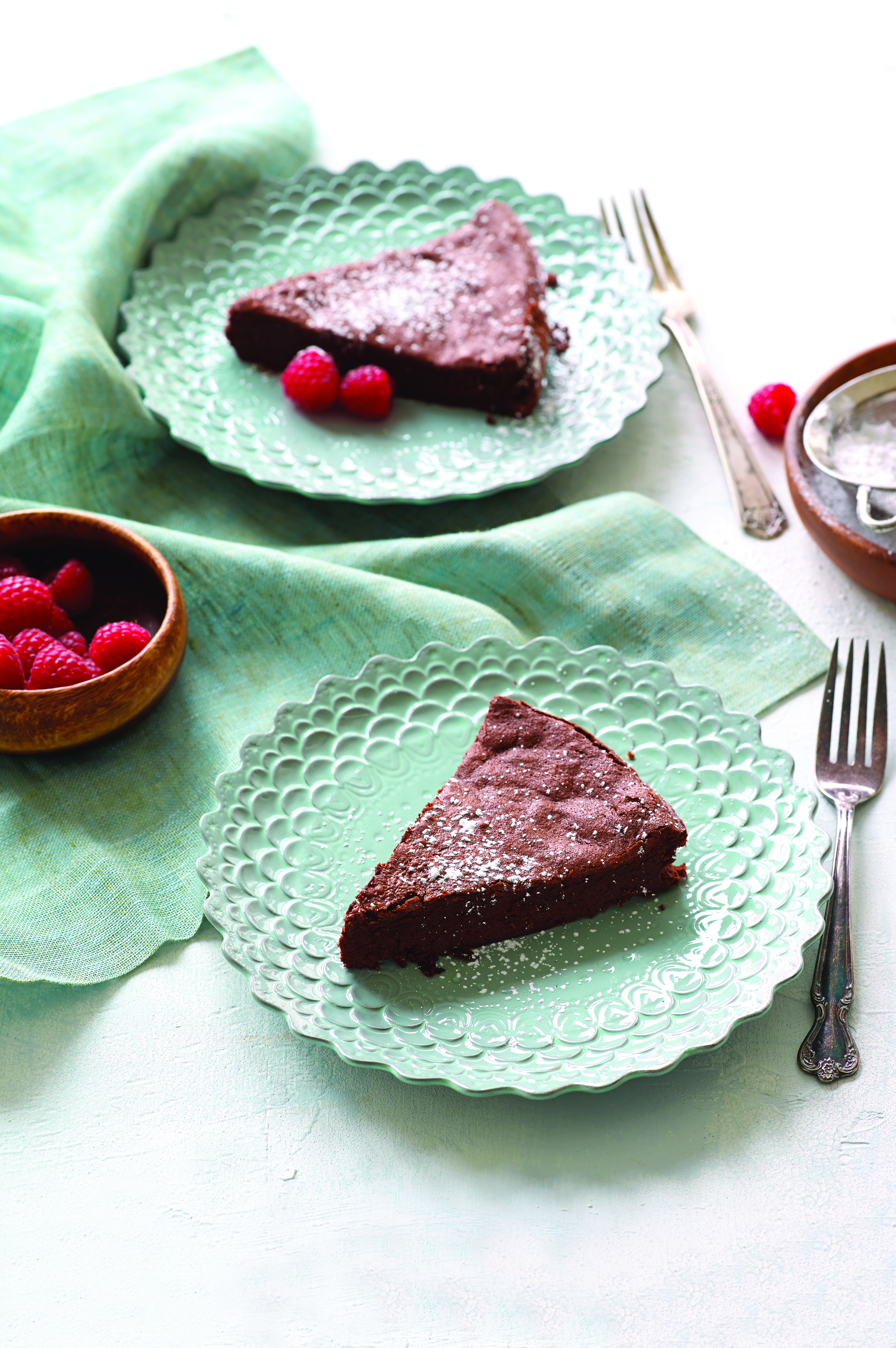 Difficulty: Medium
Ingredients
6 separated large egg
12 oz chopped bittersweet chocolate
9 tablespoons cut into small bits unsalted butter
1/2 cup sugar
Directions
Preheat the oven to 325 °F. Grease a 9-inch springform pan with cooking spray. Line the bottom with parchment paper and spray the top of the paper.
In the bowl of an electric mixer fitted with the whisk attachment or with a hand-held mixer, beat the egg whites until stiff peaks form.
In a medium microwave-safe bowl, melt the chocolate and butter in the microwave at 30-second intervals, stirring in between, until smooth. Whisk in the sugar until combined. Allow the chocolate mixture to cool.
Whisk the egg yolks into the chocolate mixture, one at a time. Using a rubber spatula, gently fold the whipped egg whites into the chocolate mixture in batches. Pour the batter into the prepared pan and bake for 40 minutes, or until the cake begins to pull away from the sides of the pan.
Let the cake cool for 1 hour before gently releasing it from the springform pan.