Cranberry Salad
By
Paula Deen
JUMP TO RECIPE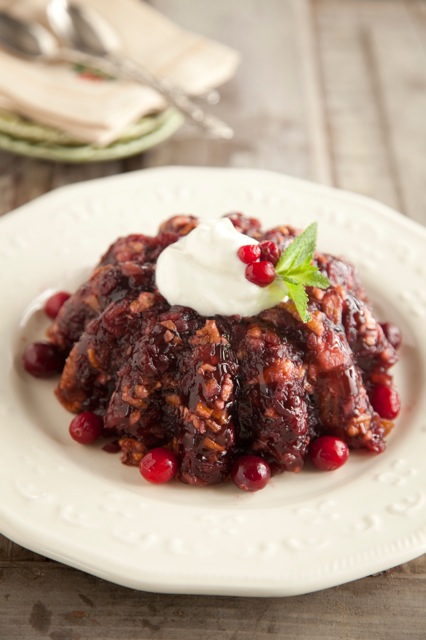 Difficulty: Medium
Prep time: 15 minutes
Cook time: 15 minutes
Servings: 15
Ingredients
1/2 cup sugar
6 oz rinsed dried cranberries
1 cup broken pecans
1 (3 oz) package black cherry gelatin
1 (4 oz) can crushed pineapple
or whipped cream, for garnish sour cream
for garnish fresh parsley
1/2 cup water
Directions
Drain pineapple and reserve juice. Add juice to 1/2 cup hot water and heat to boiling. Soften gelatin in 1/4 cup cold water. Dissolve softened gelatin in hot water-juice mixture. Let cool until it starts to set; don't let the gelatin harden.
Put cranberries through a grinder. Add ground berries, pineapple, nuts and sugar to cooled gelatin mixture. Mix well. Pour into a bowl or mold.
Refrigerate until completely set. Place mold in a warm water bath and run a knife around the edges to loosen. Invert onto a serving plate, garnish with parsley and a dollop of sour cream or whipped cream.