Cranberries 'n Cream Shortcakes
By
Paula Deen
JUMP TO RECIPE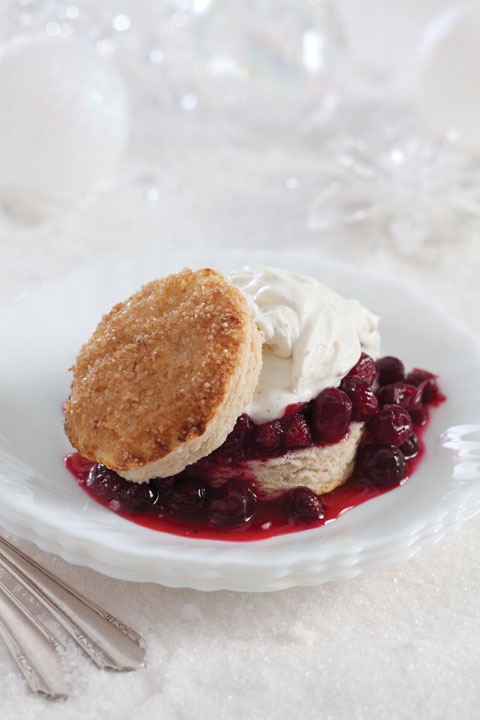 Difficulty: Easy
Prep time: 10 minutes
Cook time: 10 minutes
Servings: 10
Ingredients
3 cups fresh or frozen cranberries
1 cup confectioner's sugar
3/4 cup cranberry-raspberry juice cocktail
1/8 teaspoon apple pie spice
1/2 (8 oz) package softened cream cheese
2 tablespoons granulated sugar
1 split lengthwise vanilla bean
1 cup divided heavy whipping cream
6 split shortcakes
Directions
1. In a small saucepan, combine cranberries, confectioner's sugar, cranberry-raspberry juice cocktail and apple pie spice. Bring to a boil; reduce heat, and simmer for 10 minutes or until berries burst and mixture thickens slightly. Remove from heat.
2. In a medium bowl, combine cream cheese and granulated sugar. Scrape seeds from vanilla bean into cream cheese mixture. Beat at medium speed with a mixer until smooth. Add 1/2 cup cream; beat for 2 minutes or until smooth. Add remaining 1/2 cup cream; beat until smooth and stiff peaks form. Cover and chill up to 1 hour.
3. Divide cranberry mixture among bottom halves of shortcakes. Top with cream cheese mixture and top halves of shortcakes. Serve immediately.