Country Fried Pork Cutlet With Cream Gravy
By
Paula Deen
JUMP TO RECIPE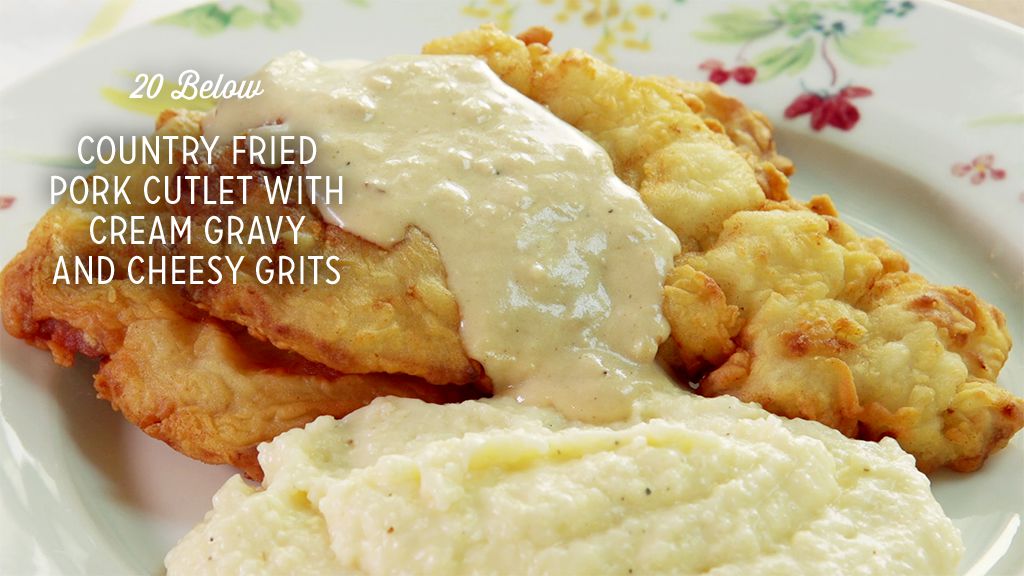 Difficulty: Easy
Prep time: 15 minutes
Cook time: 15 minutes
Servings: 15
Ingredients
1 (1 1/4 lb) sliced on the diagonal into 4 pieces (1/2 inch thick) pork tenderloins
1 teaspoon Paula Deen House Seasoning
3/4 cup buttermilk
1/2 cup all purpose flour
3 tablespoons vegetable oil
1 cup (may need up to 1 1/4 cups) whole milk
1/4 cup water
to taste kosher salt
freshly ground, to taste black pepper
Directions
Use a meat mallet to evenly pound out the pork to a 1/4-inch thickness. Season both sides with Paula Deen House Seasoning.
Add buttermilk to a baking dish and whisk in 1 tablespoon of Paula Deen Hot Sauce. Add flour to a separate baking dish and lightly season with salt and pepper.
Dredge cutlets in flour, dip in the buttermilk mixture, then dredge cutlets in the flour again.
Heat the oil in a large cast iron skillet over medium-high heat. Add the pork and cook until nice and golden brown, about 3-4 minutes per side. Remove to a paper towel-lined plate to drain.
Add the flour from the baking dish (you should have about 1/4 cup remaining after dredging) to the oil in the skillet and whisk until smooth and bubbly, about 1 minute.
Add the milk and water to the pan a bit at a time and bring to a boil. Reduce the heat to a low simmer and stir until thickened, about 5 minutes, adding milk as necessary to control the thickness.
Season the gravy with salt and lots of black pepper.
Plate the pork over grits. Spoon the gravy over the pork and serve immediately.