The Bag Lady's Favorite Chocolate Pound Cake
By
Paula Deen
JUMP TO RECIPE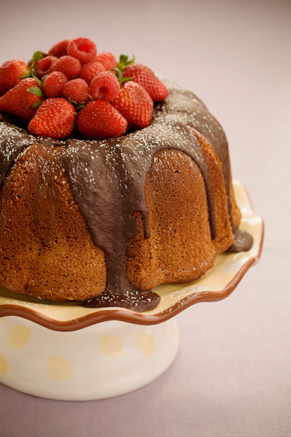 Difficulty: Medium
Prep time: 10 minutes
Cook time: 10 minutes
Servings: 10
Ingredients
3 cups all purpose flour
1/2 teaspoon baking soda
1/2 teaspoon baking powder
1/2 teaspoon salt
5 tablespoons cocoa
1 cup softened butter
1/2 cup vegetable shortening
3 cups sugar
5 eggs
1 cup buttermilk
1 tablespoon vanilla extract
1 (10 inch) bundt pan
Directions
Preheat oven to 325 °F.
Grease and flour a (10 inch) bundt pan. Sift together flour, baking soda, baking powder, salt and cocoa and set aside. Using an electric mixer, cream together butter, shortening and sugar until fluffy. Add eggs, 1 at a time, and mix well after each addition.
Add flour and buttermilk alternately to butter mixture, beginning and ending with flour. Add vanilla and mix well. Pour batter into prepared pan. Bake for 1 hour and 45 minutes or until cake is done.
Remove from oven and allow cake to cool in pan for 10 minutes. Invert onto cake plate and serve.