Steamed Cauliflower and Cheese Sauce
By
Paula Deen
JUMP TO RECIPE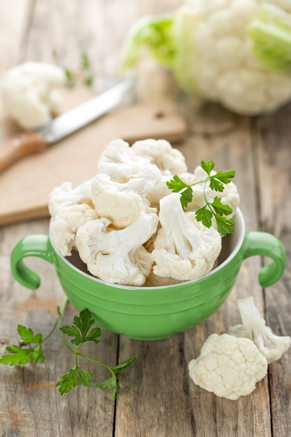 Difficulty: Easy
Prep time: 5 minutes
Cook time: 5 minutes
Servings: 5
Ingredients
1 large head cut into florets cauliflower
2 tablespoons butter
2 tablespoons all purpose flour
1 cup heavy whipping cream
1 cup shredded cheddar cheese
2 tablespoons mascarpone cheese
to taste kosher salt
to taste black pepper
Directions
Add the cauliflower to a large pot of salted boiling water and cook until tender, about 4-5 minutes.
Drain well, then add back to the pot and cook for 3 minutes, so the pieces are dry. Season the cauliflower with salt and pepper.
Melt butter in a medium sauté pan over medium heat. Sprinkle with flour and stir until pasty, about 1 minute.
Drizzle in the heavy cream while whisking and whisk until smooth. Stir while the sauce heats.
Stir in the mascarpone. Cook for 1-2 more minutes, until hot and bubbly.
Drizzle the cheese sauce over the cauliflower and serve.