Standing Rib Roast
By
Paula Deen
JUMP TO RECIPE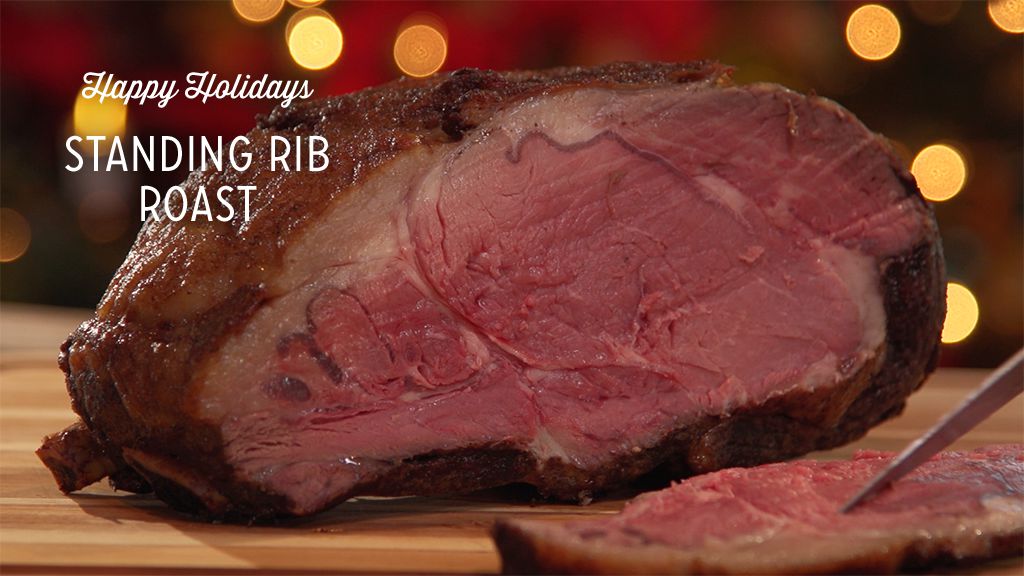 Difficulty: Medium
Prep time: 10 minutes
Cook time: 10 minutes
Servings: 10
Ingredients
1 (5 lb) bone-in standing rib roast
to rub on meat olive oil
3 tablespoons Paula Deen's House Seasoning
Directions
Preheat the oven to 375º. Place a roasting rack in a large roasting pan.
Let the roast stand at room temperature for at least an hour. Rub the roast all over with olive oil and the House Seasoning. Place on the roasting rack with rib side down and the fatty side up.
Roast for 1 hour. Turn the oven off. Leave the roast in the oven but do not open the door for at least another 3 hours. (It can sit in the oven for up to 6 hours after roasting) About 30-45 minutes before serving time, preheat the oven preheat the oven to 375º. Reheat the roast until a meat thermometer reads 120º.
Let rest 10 minutes and serve. This may just be the most perfectly cooked roast you will ever taste!