Slow Cooker Orange Chicken
By
Paula Deen
JUMP TO RECIPE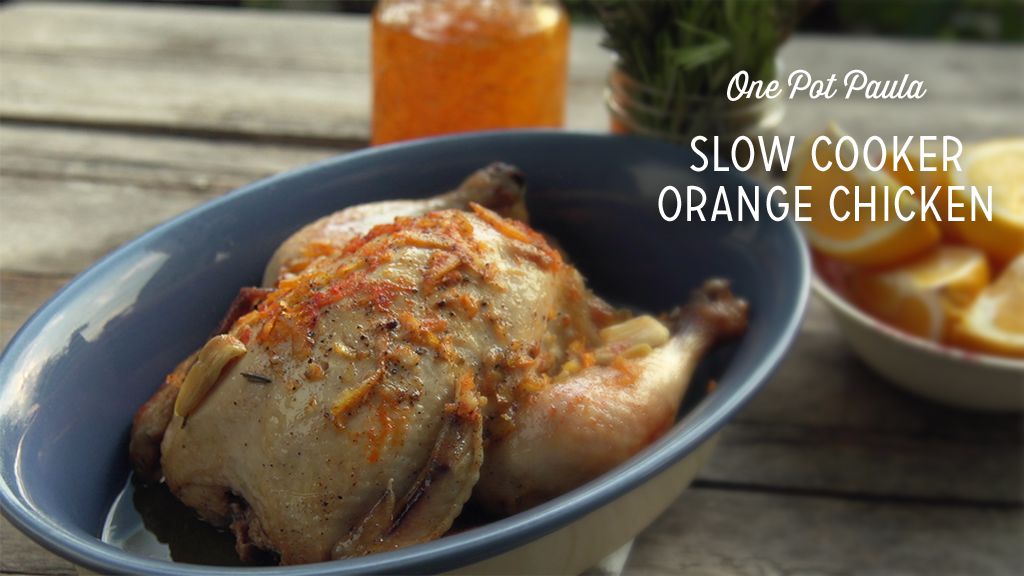 Difficulty: Easy
Prep time: 15 minutes
Cook time: 15 minutes
Servings: 15
Ingredients
1 (3-4 lb) roasting chicken
2/3 cup chicken broth
3 2 quartered and divided plus 3 orange slices oranges
1 medium quartered onion
4 tablespoons softened butter
1 bunch (reserve several sprigs for cavity and garnish; finely chop 2 tablespoons) rosemary sprigs
1 teaspoon kosher salt
1/2 teaspoon freshly ground black pepper
1/4 cup orange marmalade
1 head garlic
pinch paprika
Directions
In the bottom of slow cooker, add chicken broth, 4 orange quarters and onion.
In a small mixing bowl, stir together butter, chopped rosemary, salt, pepper and marmalade.
Salt and pepper the chicken and the cavity. Place rosemary sprigs, garlic and remaining orange quarters inside the cavity.
Using your fingers, loosen the skin from the meat. Place half of butter mixture underneath the skin. Rub remaining butter mixture on the outside of the chicken.
Place chicken on top of orange quarters and sprinkle with paprika. Cover and cook on low for 8 to 10 hours, or until juices run clear. Garnish with orange slices.