Perfect Brown Rice With Fresh Veggies
By
Paula Deen
JUMP TO RECIPE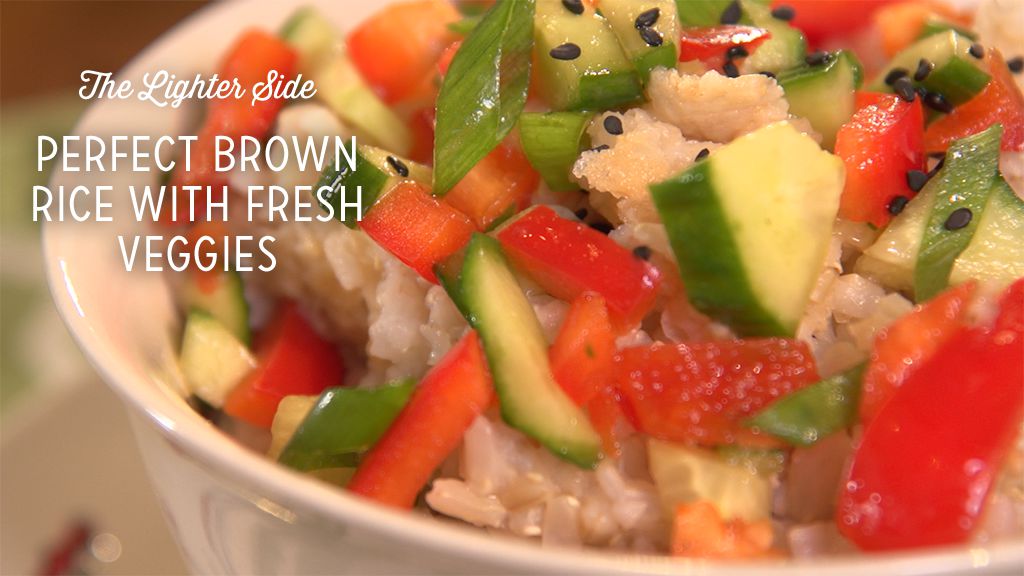 Difficulty: Easy
Prep time: 5 minutes
Cook time: 5 minutes
Servings: 5
Ingredients
2 cups long grain brown rice
1 diced red bell pepper
1/2 diced English cucumber
2 thinly sliced scallions
1 teaspoon toasted sesame oil
2 teaspoons liquid amino acids
to garnish sesame seeds
Directions
Rinse rice in a strainer under cold running water for 30 seconds.
In a large pot over high heat, bring 12 cups water to a boil with a tight-fitting lid. Once the water has come to a boil, add the rice, stir it once, and boil, uncovered, for 30 minutes. Pour the rice into a strainer over the sink.
Meanwhile, in a medium bowl, add sliced red bell pepper, cucumber, toasted sesame oil and liquid aminos, toss together. Set aside.
When rice is fully cooked and fluffy, top with vegetables and garnish with sesame seeds.