Paula's Homemade Pecan Caramel Puffs
By
Paula Deen
JUMP TO RECIPE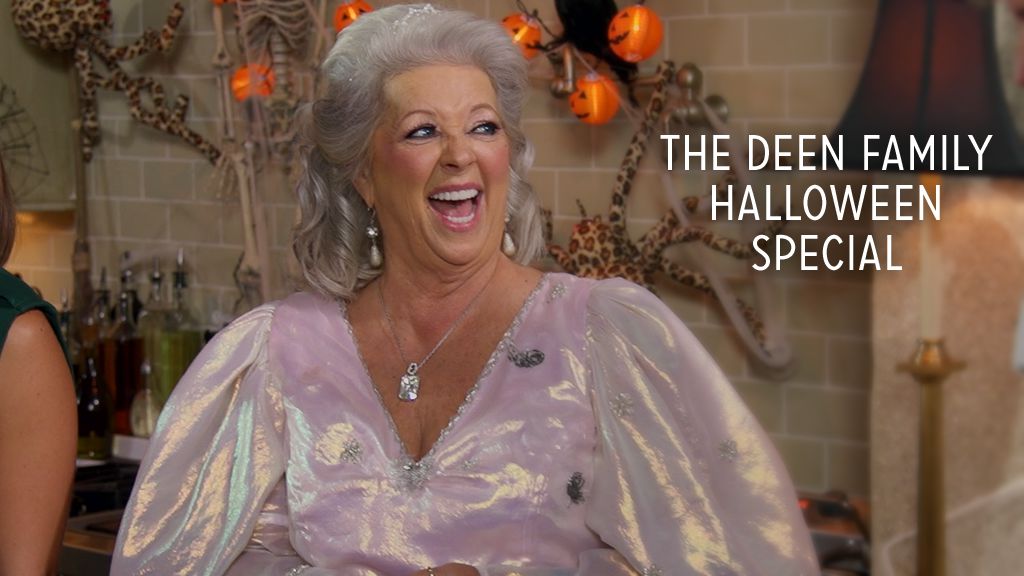 Difficulty: Medium
Prep time: 20 minutes
Cook time: 20 minutes
Servings: 20
Ingredients
2 cups granulated sugar
1/4 cup light corn syrup
1/2 cup water
1/2 cup heavy cream
1 teaspoon vanilla extract
2 tablespoons butter
to taste salt
24 marshmallows
1 cup chopped pecans
2 cups crushed pretzels
2 cups melted over a double boiler semi sweet chocolate chips
24 pieces candy corn
Directions
Prepare a baking sheet: line with parchment and lightly grease.
In a medium saucepan over medium-high heat, add sugar, light corn syrup and water. Bring to a boil; stir until sugar dissolves. Let cook. Swirl the pan, do not stir. Cook until light amber and the candy thermometer reaches 320 °F, about 8-10 minutes.
Remove from heat and slowly whisk in heavy cream. Add vanilla extract, butter and salt. Return to low heat and whisk until smooth. Remove from heat and let cool slightly.
In a shallow baking dish, add chopped pecans and crushed pretzels; mix together.
Dip a marshmallow into the warm caramel mixture, let the excess caramel drip off, then roll in the pretzel and pecan mixture and place on the lightly greased parchment lined baking sheet, until set.
Drizzle with melted chocolate and garnish with a candy corn.