Paula's Famous Hoecakes
By
Paula Deen
JUMP TO RECIPE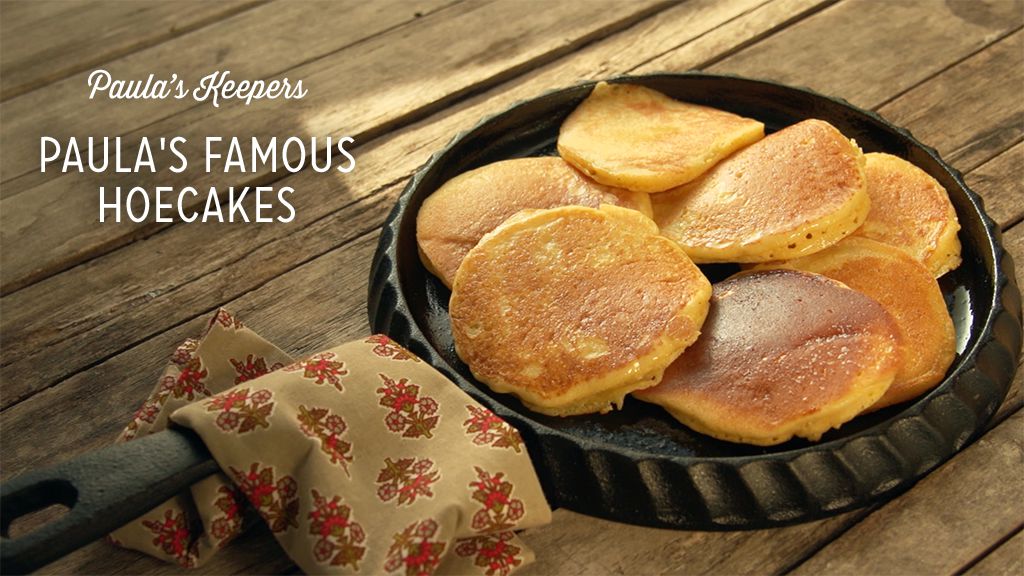 Difficulty: Easy
Prep time: 5 minutes
Cook time: 5 minutes
Servings: 5
Ingredients
1 cup self rising flour
1 cup self rising cornmeal
2 eggs
1 tablespoon granulated sugar
3/4 cup buttermilk
1/3 cup water
1/4 cup (or bacon grease) vegetable oil
(or oil) for frying and more for spreading butter
Directions
Mix all ingredients together (except for frying oil and butter for spreading).
Heat oil in a large cast iron skillet over medium heat. Drop mixture 3 tablespoons at a time into hot skillet. Brown until crisp; turn and brown on other side. Drain on paper towels. Serve with butter, for spreading.
Leftover batter will keep in refrigerator for up to 2 days.