Minted Lemon and Limeade
By
Paula Deen
JUMP TO RECIPE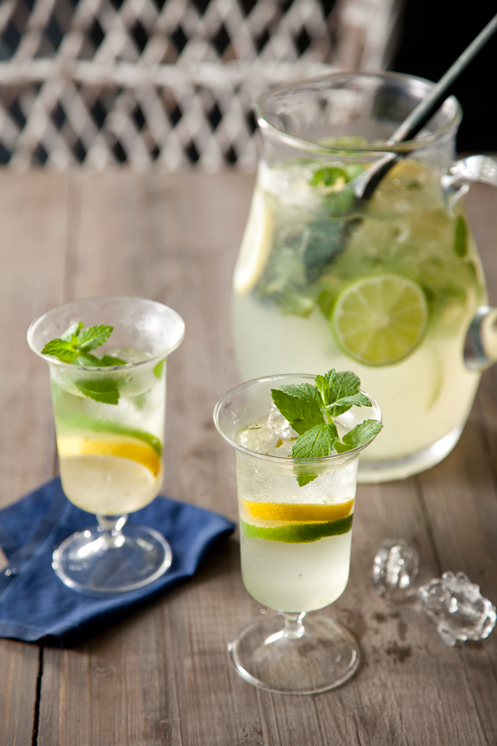 Difficulty: Easy
Prep time: 10 minutes
Cook time: 10 minutes
Servings: 10
Ingredients
4 lemons
3 limes
1/3 cup fresh mint
3/4 cup plus additional as desired superfine sugar
8 cups cold water
Directions
Squeeze the juice from 3 of the lemons and 2 of the limes; strain the juice into a glass measuring cup (about 1 cup juice). Thinly slice the remaining lemon and lime, removing the seeds; set aside.
In the bottom of a tall pitcher, use a wooden spoon to gently mash the mint leaves with 1/4 cup sugar. Add strained juice; stir well to dissolve the sugar.
Add the cold water and the remaining 1/2 cup sugar to the pitcher; stir well to dissolve the sugar. Taste for sweetness and add more sugar if desired. Add the lemon and lime slices. Chill before serving.