Lemon Pasta With Peas
By
Paula Deen
JUMP TO RECIPE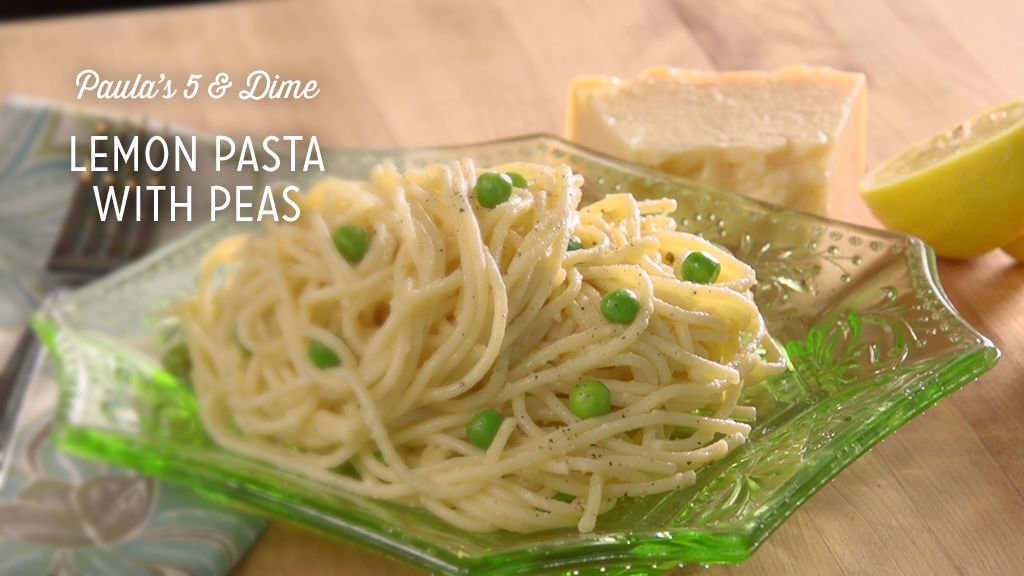 Difficulty: Easy
Prep time: 1 minutes
Cook time: 1 minutes
Servings: 1
Ingredients
1 lb package spaghetti
4 tablespoons butter
2 cloves chopped garlic
1/2 cup heavy whipping cream
1 large juiced and zested lemon
1 cup thawed frozen peas
3/4 cup plus more for serving Parmesan cheese
to taste kosher salt
to taste black pepper
Directions
Bring a large pot of salted water to a boil. Add the pasta and toss to keep from sticking together. Set a timer for 7 minutes.
Melt butter in a large saucepan. Once melted, add heavy cream and lemon juice and season with salt and pepper.
Turn heat to high and simmer for 2-4 minutes, then stir in the peas, garlic, Parmesan, lemon zest, salt and pepper.
Drain pasta (reserving a tablespoon of pasta water to thin sauce if too thick) add it to the pan and toss with the sauce. Serve immediately.
Top with more Parmesan before serving, if desired.