Honey Balsamic Green Beans
By
Paula Deen
JUMP TO RECIPE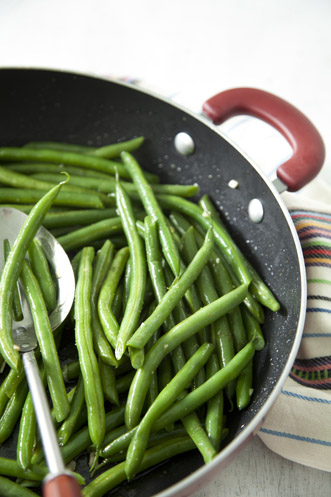 Difficulty: Easy
Prep time: 10 minutes
Cook time: 10 minutes
Servings: 10
Ingredients
16 oz green beans
1 tablespoon olive oil
1 clove minced garlic
1 tablespoon balsamic vinegar
1 teaspoon honey
1 teaspoon onion powder
Directions
Bring a large pot of water to a boil over medium heat. Add the beans and blanch them for 2 minutes. Immediately remove the beans from the water and add them to an ice bath to stop the cooking process. Drain.
In a large saucepan, heat the olive oil over medium heat. Add the garlic and green beans. Cover, and cook for 10 minutes, stirring occasionally. Uncover, then stir in the vinegar, honey, onion powder, and salt and pepper, to taste. Cook to desired degree of doneness, about 4 to 6 minutes.
Transfer the beans to a serving bowl and serve.