Grilled Mozzarella and Goat Cheese Sandwich
By
Jamie Deen
JUMP TO RECIPE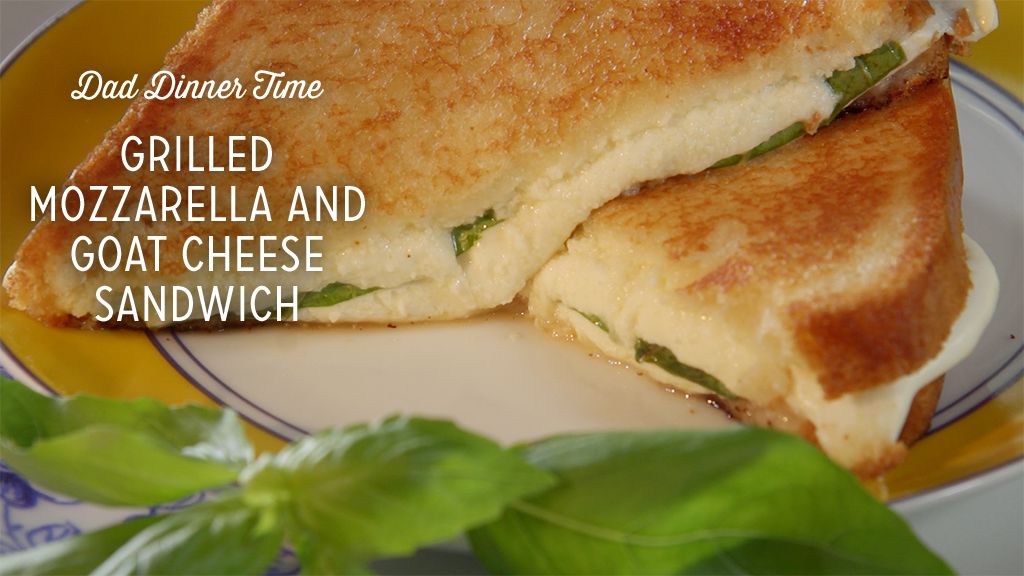 Difficulty: Easy
Prep time: 3 minutes
Cook time: 3 minutes
Servings: 3
Ingredients
4 slices country white bread
2 tablespoons mayonnaise
1/2 cup softened goat cheese
2 tablespoons red pepper jelly
3 slices fresh mozzarella cheese
4 fresh basil leaves
Directions
Preheat a non-stick griddle or grill pan over medium-high heat.
Spread mayonnaise on one side of each slice of bread. On the face up side of the bread, add goat cheese, red pepper jelly, mozzarella and basil.
Top with 2nd piece of bread, then griddle for 1-2 minutes per side, or until golden brown and the cheese is melted.