Grilled Fruit Skewers With Vanilla Bean Glaze
By
Paula Deen
JUMP TO RECIPE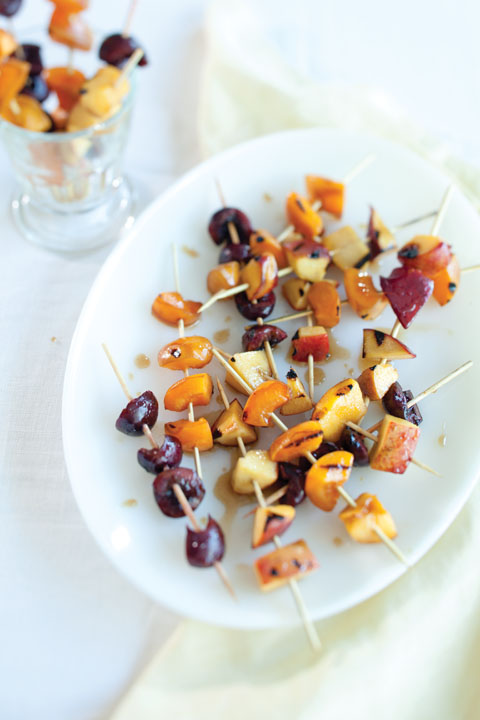 Difficulty: Easy
Prep time: 5 minutes
Cook time: 5 minutes
Servings: 5
Ingredients
1/4 cup firmly packed brown sugar
2 tablespoons water
2 teaspoons vanilla bean paste
3 each cut into 8 pieces apricots
2 each cut into 12 pieces nectarines
12 halved cherries
Directions
1. Soak 18 (6-inch) wooden skewers in water to cover for 30 minutes; drain and set aside.
2. Preheat grill to medium-high heat (350 °F to 400 °F).
3. In a small saucepan, combine brown sugar, 2 tablespoons water, and vanilla bean paste. Cook over medium heat until sugar dissolves and mixture is translucent.
4. Place 4 pieces of fruit on each skewer. Fruit will cook more evenly if only one kind is used on each skewer. Lightly brush each skewer with glaze, reserving remaining glaze. Grill skewers 2 to 3 minutes, turning after 1 minute. Brush skewers again with remaining glaze; serve immediately.