Fried Chicken Mac and Cheese
By
Paula Deen
JUMP TO RECIPE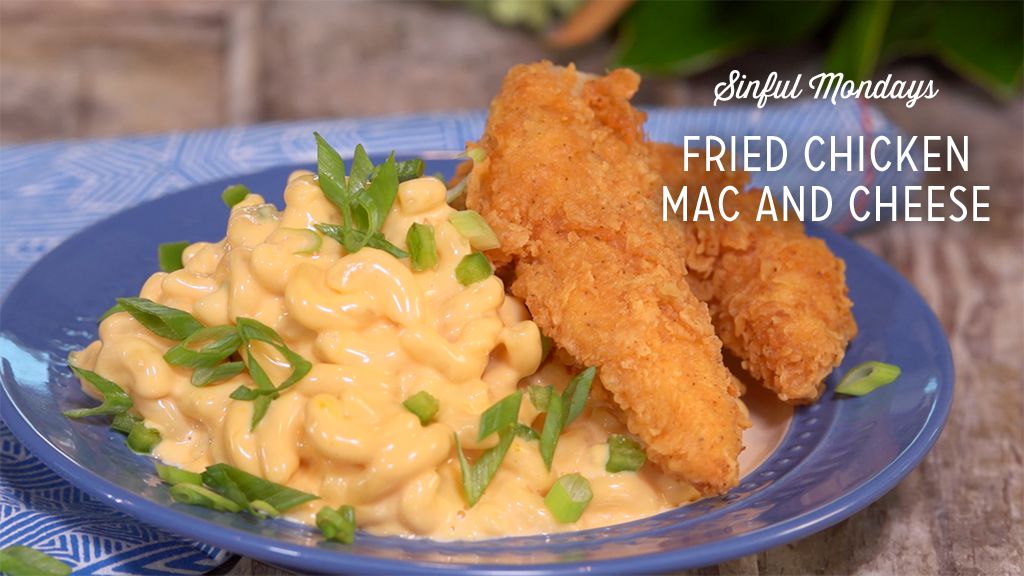 Difficulty: Medium
Prep time: 15 minutes
Cook time: 15 minutes
Servings: 15
Ingredients
4 cups cooked and drained elbow macaroni
4 tablespoons cut into pieces butter
1 tablespoon sour cream
2 cups grated cheddar cheese
4 oz cubed (the kind that melts easily) soft block cheese
4 oz cream cheese
1/2 teaspoon salt
1/2 teaspoon coarsely ground pepper
1/4 cup milk
4 diced and double fried (for extra crispiness) fried chicken tenders
Paula Deen Hot Sauce
for garnish jalapeños
crumbled for garnish bacon
for garnish green onions
Directions
In a large pot of boiling water, add macaroni and cook for 5 minutes, or until al dente. Drain.
Fry already cooked chicken tenders in 360 °F oil for 1 1/2-2 minutes, then dice.
In a large saucepan, add the butter, soft block cheese, milk and a splash of the pasta water. Stir and let melt. Add the grated cheddar cheese, cream cheese, sour cream, salt and pepper. Stir to combine, and let the cheddar cheese melt.
Add cooked pasta and combine to coat evenly. Add more milk to thin consistency if desired. Serve, topped with the chicken cubes and with your choice of garnish (crumbled bacon, chopped jalapeños, green onions, etc.)