Fried Apple Hand Pies
By
Deen Brothers
JUMP TO RECIPE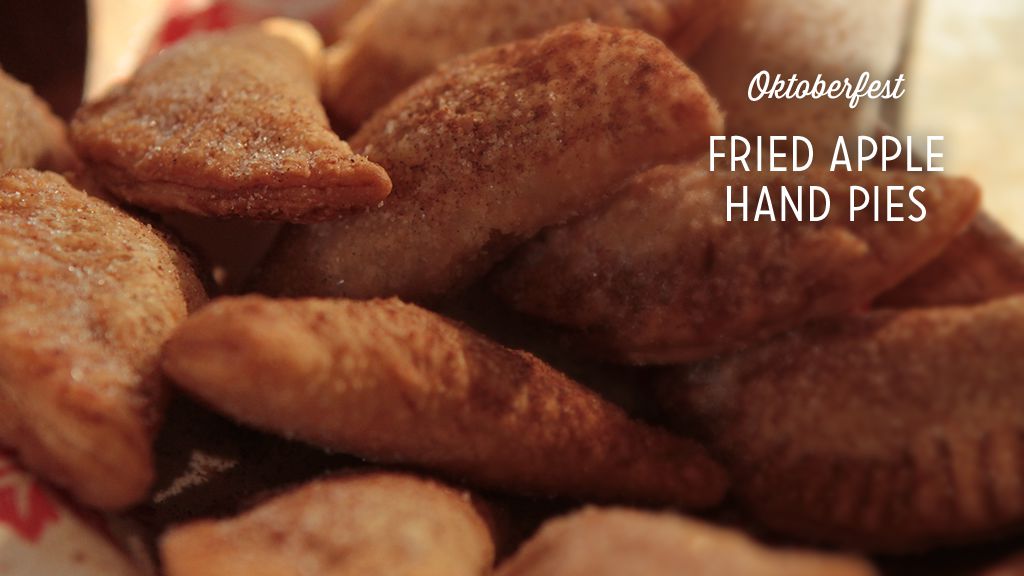 Difficulty: Easy
Prep time: 30 minutes
Cook time: 30 minutes
Servings: 30
Ingredients
1 package cut into 4 1/2-inch circles refrigerated pie crusts
2 tablespoons unsalted butter
2 peeled, cored and cut into 1/2-inch chunks Braeburn apples
2 peeled, cored and cut into 1/2-inch chunks Granny Smith apples
1/4 cup granulated sugar
1 teaspoon ground cinnamon
1 teaspoon kosher salt
1 pinch ground nutmeg
2 teaspoons lemon juice
for frying oil
1 egg
1 tablespoon water
Directions
Preheat a deep fryer or pot of oil to 365 °F.
In a large sauté pan over medium-high heat, melt butter, then add apples, sugar, cinnamon, salt, and nutmeg. Cook, stirring, until some of the apples start to break apart (but most are still whole), about 4 minutes.
Stir in the lemon juice and remove from the heat. Set aside to cool completely, about 30 minutes.
Roll the dough out 1/8-inch thick on a lightly floured surface. Cut out 10 circles (4 1/2-inch diameter), gathering and re-rolling the dough if necessary.
Beat the egg in a small bowl with 1 tablespoon of water.
Place about 1 heaping tablespoon of the apple filling into the center of each dough round. Brush the edge with some egg mixture and fold the dough over to make a half-moon shape.
Press out the air and seal the edges with a fork. Repeat with the remaining filling and dough.
Place 4 to 6 pies at a time into the hot oil and cook until golden brown, flipping as needed, about 5 minutes. Transfer to a paper towel-lined plate. Serve warm or at room temperature.