Compote Clouds
By
Paula Deen
JUMP TO RECIPE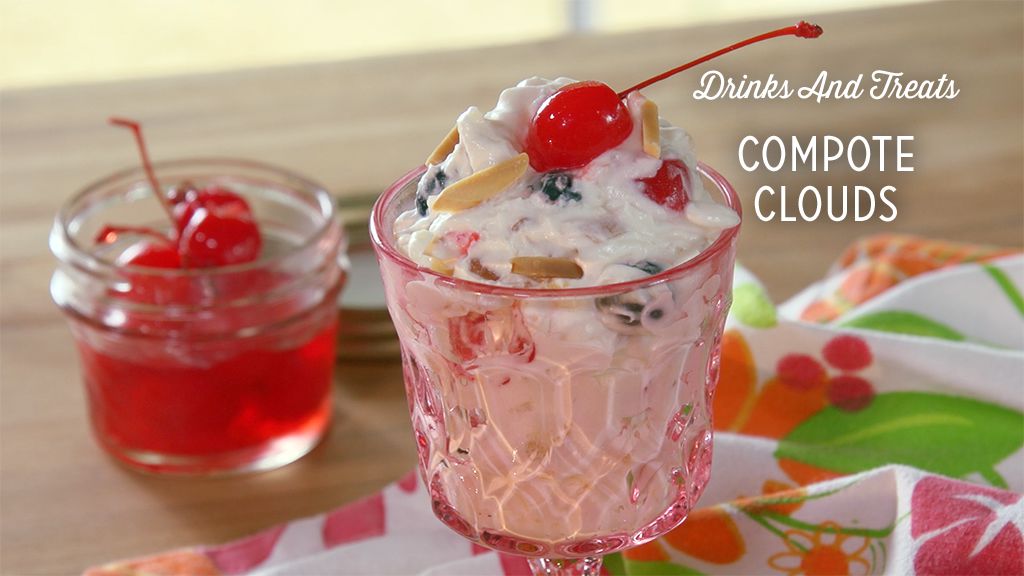 Difficulty: Easy
Prep time: 10 minutes
Cook time: 10 minutes
Servings: 10
Ingredients
1 (8 oz) package at room temperature cream cheese
1/2 cup granulated sugar
1 (8 oz) can drained, juice reserved crushed pineapple
1 quart heavy cream
1/2 cup slivered and toasted almonds
1/2 cup blueberries
1/4 cup drained and halved maraschino cherries
Directions
Beat the cream cheese with 3 tablespoons of sugar until fluffy.
Gradually add 1/4 cup of the reserved pineapple juice and continue to beat until smooth.
In another bowl, beat the cream with the remaining 4 tablespoons of sugar until it forms stiff peaks.
Fold the whipped cream into the cream cheese mixture along with the pineapple, almonds, blueberries and cherries.
Refrigerate for 2 to 3 hours, or until well chilled. For a very pretty dessert, serve the "clouds" into a stemmed glass compote.