Chocolate Stout Cake
By
Paula Deen
JUMP TO RECIPE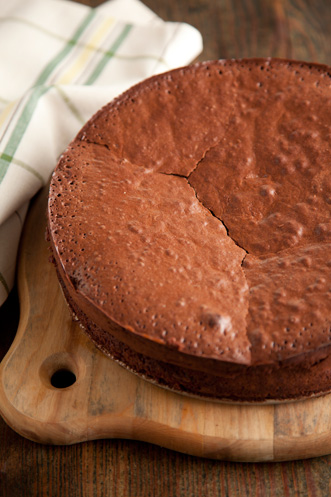 Difficulty: Easy
Prep time: 15 minutes
Cook time: 1 hour
Servings: 8-10
Ingredients
1 lb chopped semisweet chocolate
1 stick unsalted butter
1/4 cup room temperature Irish Stout beer
7 large eggs
1 cup granulated sugar
for dusting powdered sugar
Directions
Preheat the oven to 350 °F. Butter a 9-inch springform pan. Line bottom of pan with parchment paper. Adjust oven racks to center of the oven.
Add the chocolate, butter and beer to a medium size saucepan over medium heat. Stir with a rubber spatula until the chocolate is melted and smooth. Remove from heat to cool.
Add eggs and sugar to a bowl of a standing mixer. Beat until thick and pale yellow, about 5 minutes. Fold the egg mixture into the cooled chocolate in two additions. Place spring form pan on a sheet tray and add batter. Bake for 55 minutes, rotating halfway through baking time. Cool completely in the pan.
Serve dusted with powdered sugar.